Grant Perry, the founder of Dimensional Design, graduated from Auburn's Industrial Design program in 1988 and began Dimensional Design right out of his mom's garage, a total cliché but true. His unique and creative vision quickly became contagious, proving why most of our employees are loyal 10+ years. We have cultivated a talented team, a family,  united by the passion to design…
We fuse the creative energy of designers with the logic of craftsmen, a methodology that allows us to push our capabilities as a design firm. Our reputation is built on designing and implementing an incredible range of brand-focused marketing tools that clients utilize to tell their story to the world.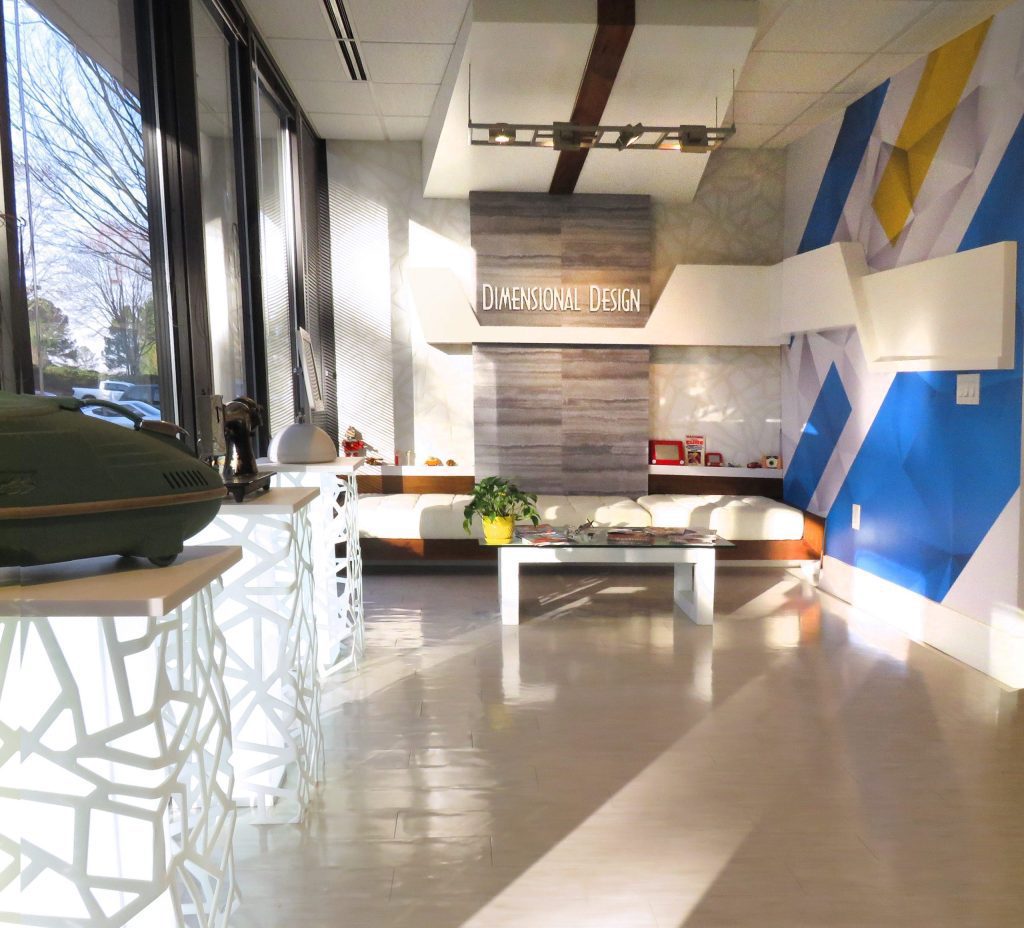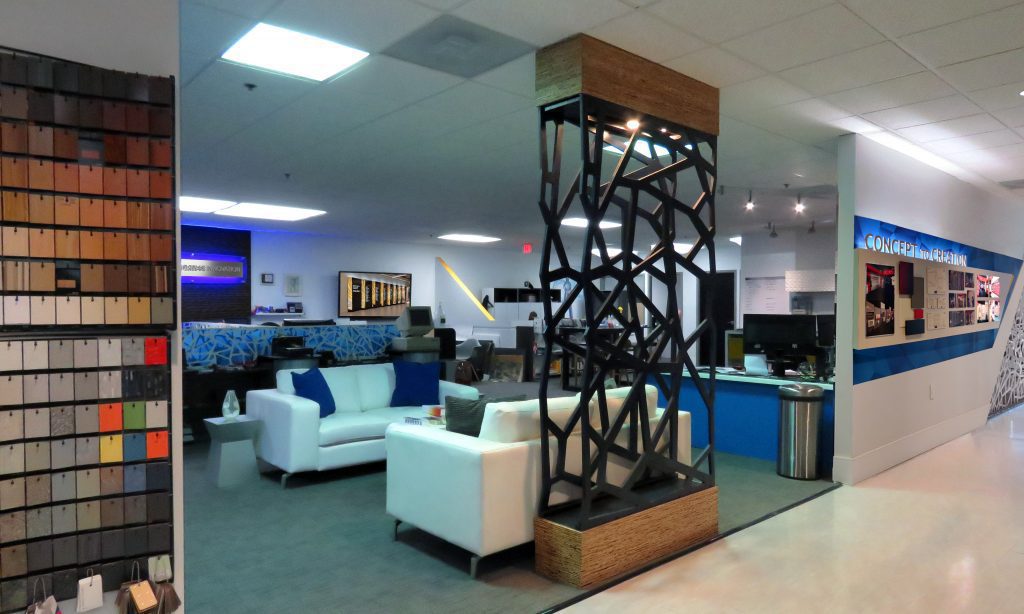 Based in Atlanta at a 42,000 square foot facility, Dimensional Design has traveled the country to clients in industries including hospitality, medical, home products, publishing, and much more. From building a brand to working with an established message, we have the knowledge and talent to make concepts a reality.
Our willingness to tackle a wide variety of projects has put the company's hands in a bit of everything. Our experience allows us to translate our diverse skillset into different sectors. Tradeshows lead us to retail, retail to signage, signage to corporate interiors and vice versa. When it comes to getting an expert opinion, we are usually a great fit.
Engaging in these different industries also brings a vast knowledge of materials and production approaches. Therefore, we tailor our designs to each project and keep in mind the audience, the application, and the installation approach so that we can achieve the best design outcome hand-in-hand with the most budget friendly bottom line.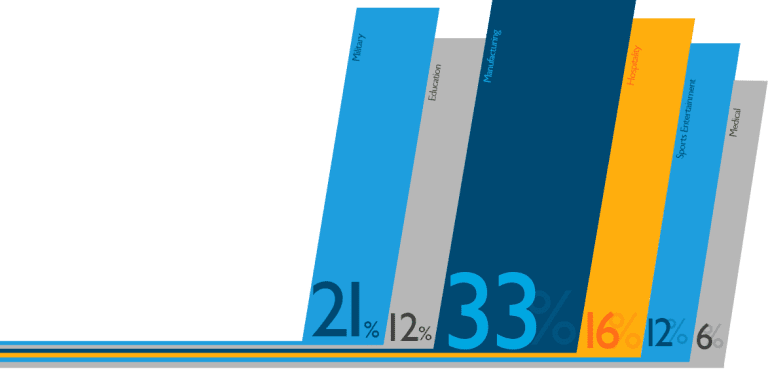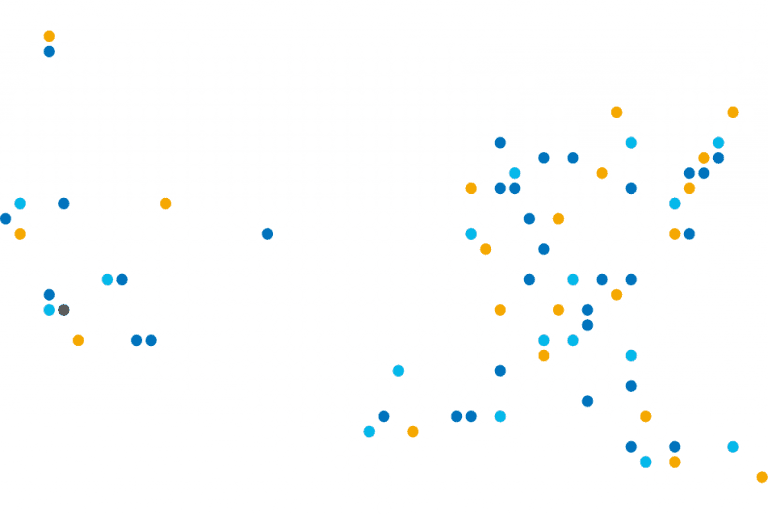 Dimensional Design's work in retail, museum, corporate interiors, and exhibit projects is located in over 50 cities in the United States, Mexico, Canada, and the Caribbean. 
Our team travels across the nation to install  and manage projects to ensure the details exceed expectations. 
Dimensional Design has a heart for those in need and we are privileged to give back to our local community. We don't just donate our funds, we give our talent and time. From being involved in the Special Olympics, to performing a Chattahoochee River cleanup, to outfitting a childcare center for homeless mothers, our work is very important to us and to those we help.
Our most involved volunteer project began two years ago and continues today. We are renovating a very special school in Doraville, Tapestry Public Charter, who blends autistic and other special needs students with neurotypical students. With a donated old building as their facility, we saw a need for improvement and wanted to help. Our entire company, plus many of our clients, and venders donated their time and products to make it happen.
"There aren't enough words in the English language to express the gratitude I have for you and your volunteers in the transformation of our school. I am eternally grateful." – Tapestry Principal Barbara Boone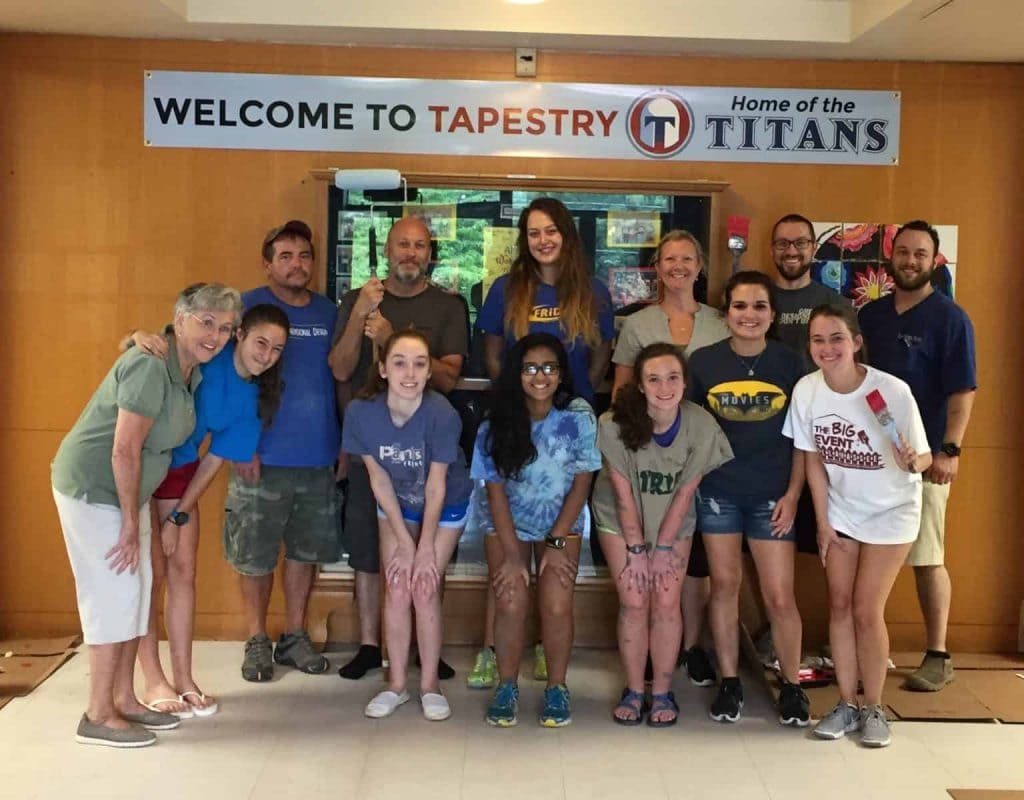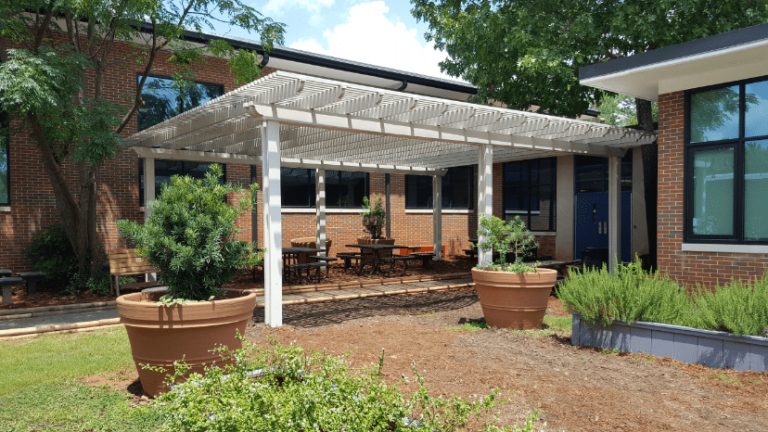 Over 1,000 hours and $20,000 in supplies/materials have been contributed to create school signage, multi-sensory rooms for the autistic students, a makers lab, gymnasium equipment, and an outdoor garden area. We painted the hallways, constructed an outdoor teaching lab, and ultimately an overall "face-lift" for the visual school spirit.
We also installed a beautiful pergola donated by our generous client, Omnimax, which provides students an outdoor area to enjoy. We couldn't be more proud to be part of such a unique project.