Budget Friendly Office Interior Design Ideas
Interior design ideas for offices aren't just fun. Having great aesthetics can affect the mood of you and other team members. Ultimately, great office design helps boost productivity and make a great impression on clients, whether they're visiting you in person or hanging out on Zoom calls.
That being said, let's talk about some great ways to improve your corporate interior design with an affordable budget.
Interior Design Ideas For The Office
Here are some great ways to spruce things up:
Who doesn't love greenery? Researchers have shown that even just viewing nature, like trees or plants or flowers, helps us reduce anxiety and decrease stress. It also boosts our mood, upregulating chemicals like serotonin and dopamine.
We don't have to tell you that when you and your team members are in a better mood, you're going to work better and faster. And luckily, you can get this kind of natural beauty at an affordable price. For less than $100, you can decorate your office with several small plants.
Try to put them in key areas, like the office entrance, walls that have the most visibility, and in the middle of areas that are otherwise bare.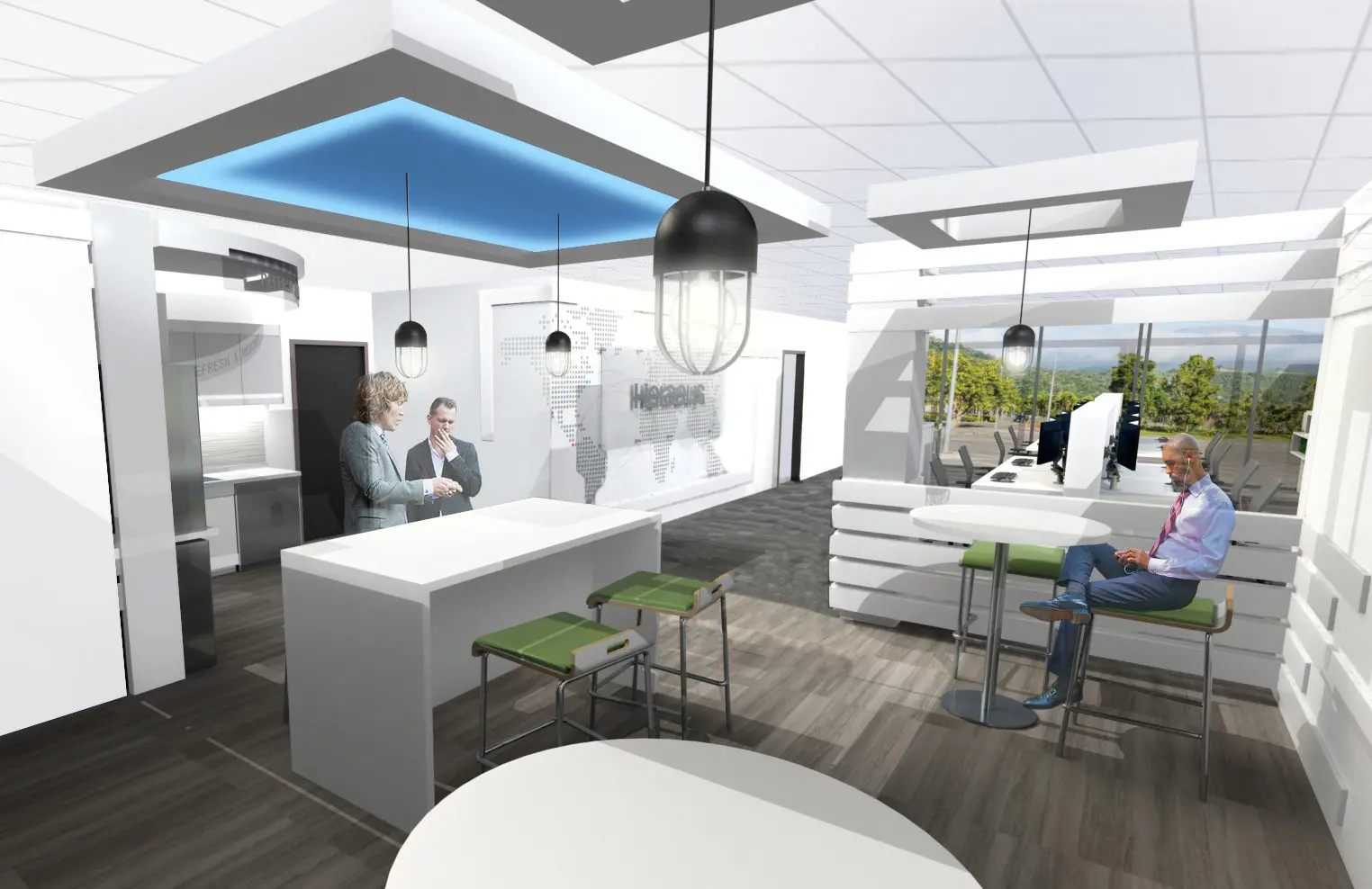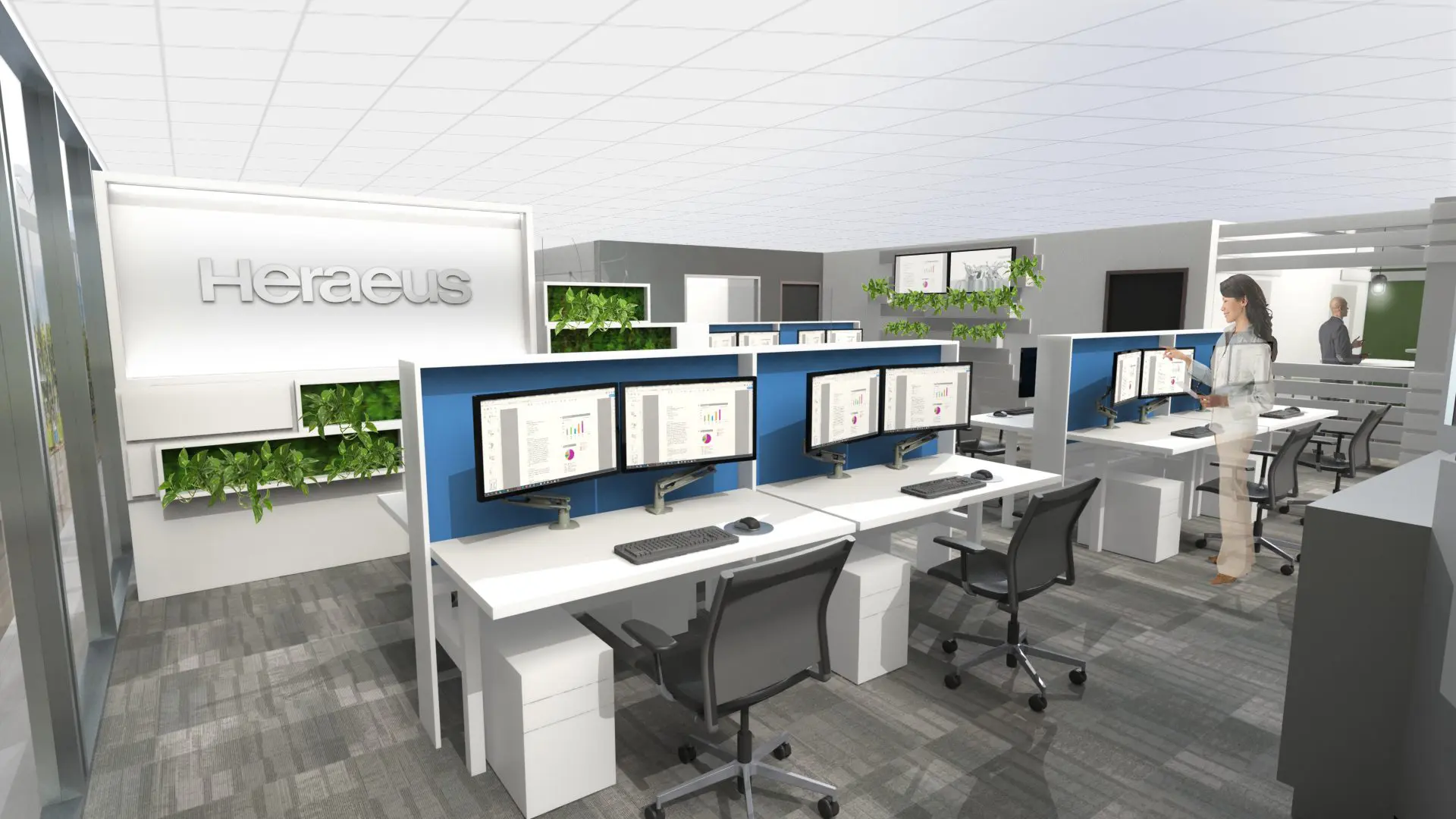 Whoever said a work desk had to be a plain piece of metal, plastic, or wood? The reality is, the desk is the part of the office that you're going to be seeing the most. Therefore, it should be decorated accordingly. A great affordable office design interior tip is to use small but impactful design pieces.
This includes pictures of family, dream destinations, funny gadgets, or thought-provoking modern art. As long as it's appropriate, you should let your team members decorate their desks however they want.
If your office has pure white walls, you might consider decorating with a little bit of hanging paintings or prints.
You can go for neutral colors like beige, blue, and gray, or you can go for some exciting colors like red, yellow, and orange. Consider the tone that you're going for and what kind of emotions you want your team feeling throughout the day.
From there, you can find designs online that can be printed and framed for less than you think.
Our minds are very suggestible. The kinds of words and thoughts that are in your immediate environment will have an effect on you. Therefore, consider hanging slogans or sayings that boost productivity.
When going for a motif, think in general terms like unity, hard work, collaboration, perseverance, and other types of concepts that contribute to a positive working environment.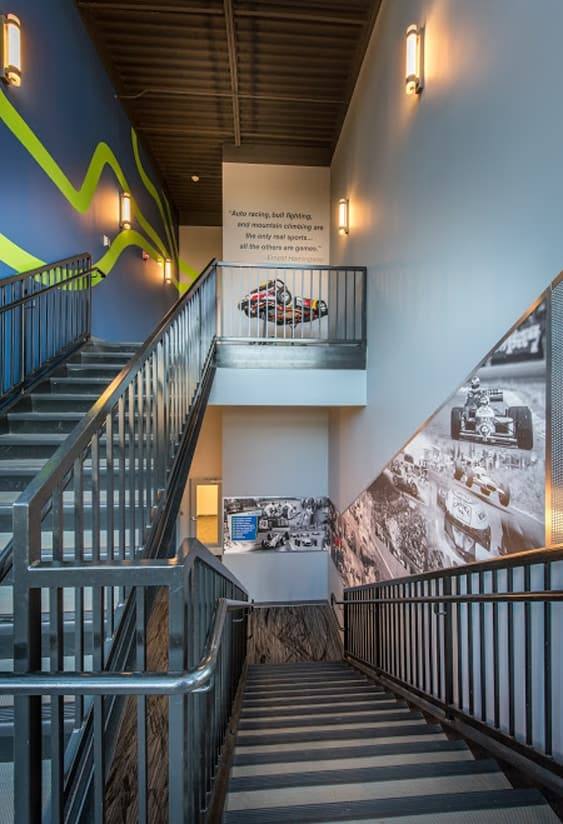 It's great to have a color palette for your general design plans. However, don't be afraid to throw in objects that break the mold. Having an occasional pop of color, shape, or object that stands out can be beneficial.
Consider matching vintage with modern, for instance, or use neon colors contrasted with muted colors. The key is that the contrast will make the visuals interesting, which could just add that creative spark that your team needs when that 4pm coffee crash kicks in.
There's a reason Hollywood spends so much money and time on getting the perfect lighting for every scene. While you don't need to go to those kinds of lengths, improving the lighting in your office can go a long way.
Consider investing in affordable LED and other lighting fixtures for your office interior ideas. Today, lights don't just have to be one color, you can have a remote control switch to match whatever color you want.
Whether you want soft backlights or strong overhead lights, your options are endless when you start to play with lighting. And instead of having to replace a painting or a picture every few weeks, you simply switch on a button and enjoy a new design concept for free.
Interior Designer Office Ideas — Lighting, Displays And More
At
Dimensional Design
, you can get the perfect office accessories to create a beautiful aesthetic. That way, you can focus on doing what you do best — and have fun!