Choosing the Right Laminate Table Tops for Restaurants—What You Need to Know
Laminate table tops have come a long way in recent years, offering restaurant owners an attractive and durable option. This article will explore what you need to know about laminate table tops for restaurants.
Things You Need to Know About Laminate Table Tops for Restaurants
Laminate table tops are crafted from layers of high-strength paper bonded with thermosetting resins such as melamine. These layers are subjected to high temperatures and pressure, resulting in a robust material ideal for furniture.
Fiberboards or substrates are added to enhance durability, making them ideal for commercial use. You can find them in various forms, with rectangular or square and circular choices being among the most favored.
There are two types of laminate: Low-pressure laminate (LPL) and High-pressure Laminate (HPL). LPL attaches the substrate and laminate at lower pressures (290–435 psi) and higher temperatures (335–375°F), while HPL uses high pressure (up to 1,500 psi) and lower temperatures (280–320°F) for attachment.
One of the key advantages of laminate table tops is their durability. They are inherently scratch and stain-resistant, built to withstand the rigors of a busy restaurant. Their easy maintenance ensures they look great with minimal effort, which is essential for any bustling eatery.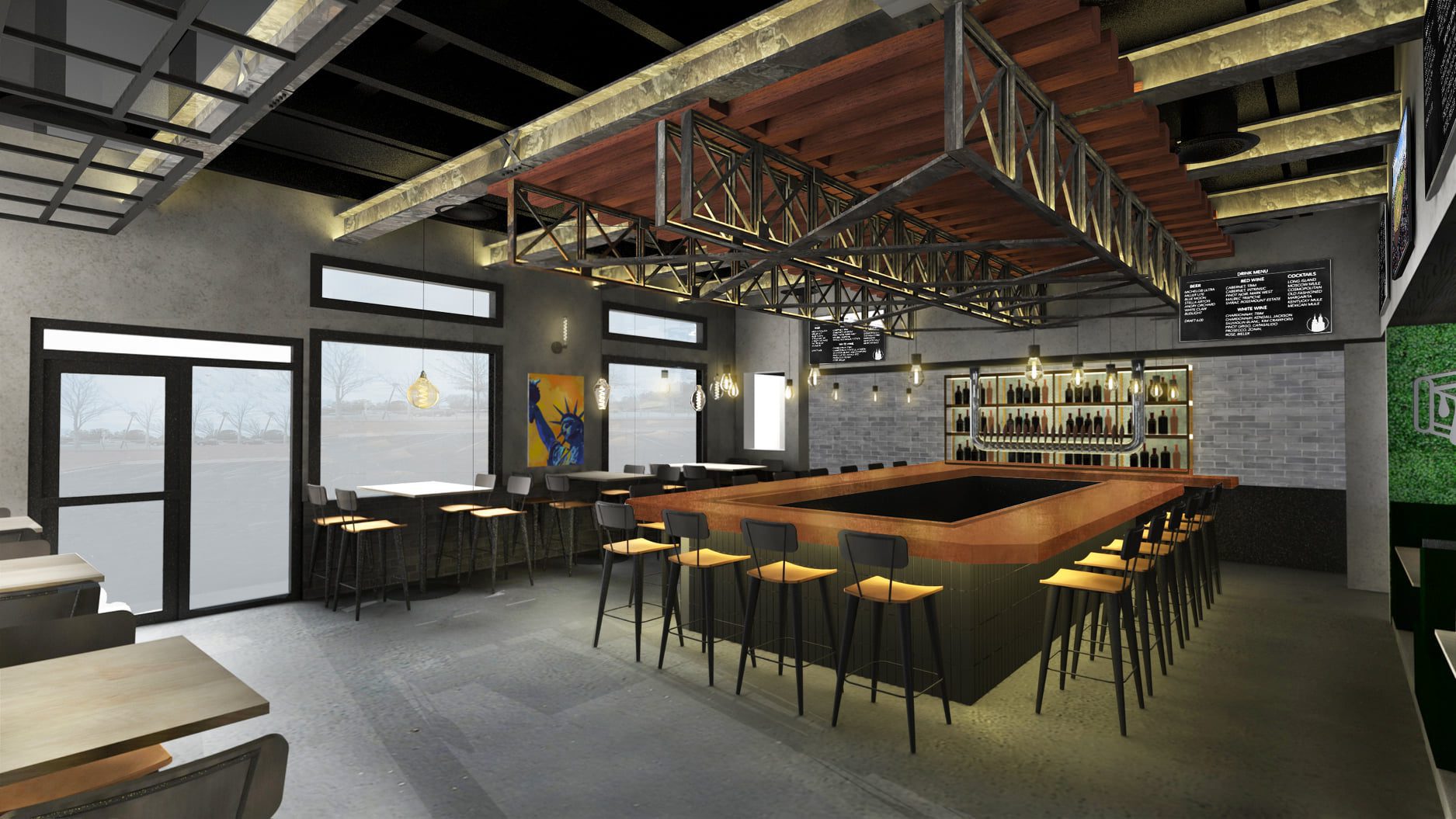 The Benefits of Laminate Table Tops
1. Low Cost of Ownership:
Laminate is an economical choice for restaurant tables, with its long-lasting properties providing excellent value over time.
Laminate table tops come in various colors and styles, allowing you to match them with your restaurant's theme effortlessly.
While laminate is water-resistant, cleaning up spills to prevent any potential damage promptly is essential.
To keep your laminate table tops looking their best, follow these maintenance tips:
Rinse and dry well after cleaning to prevent damage or discoloration.
Always spot-test any cleaner before using it on the table tops.
Avoid using abrasive or acidic cleaners, as they can harm the laminate.
Never place hot items directly on the table tops.
Refrain from using abrasive pads for cleaning.
Get the Best Custom Trade Show Booths for Your Next Exhibition
The above trade show ideas can help you grow your leads and convert them to customers in your next trade exhibition. At Dimensional Design, we design custom trade show booths for new and seasoned exhibitors. Our designers develop 10×10 trade show booth ideas for all businesses. In addition, our customizable designs will help you grow your brand awareness.