Pop-Up vs Tension Fabric Trade Show Displays: Making the Right Choice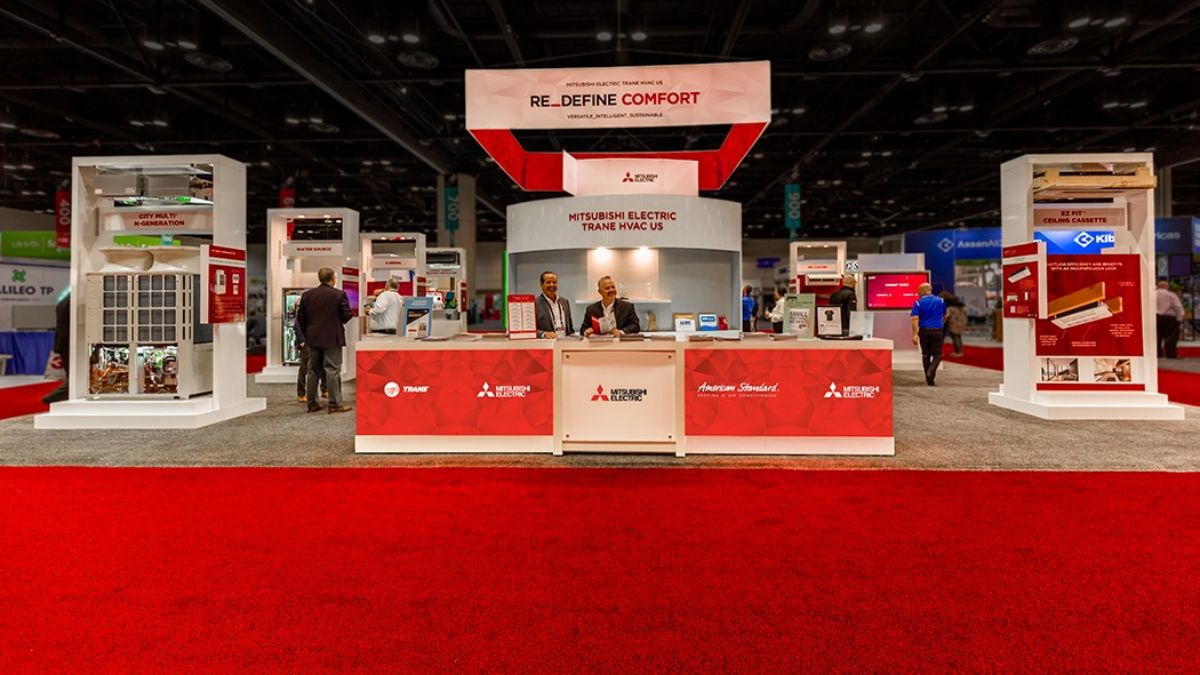 Exhibitors and event marketers have two options when selecting a back wall for booths at trade shows: the traditional pop-up display and the tension fabric back wall. Both options serve the purpose of providing a branded backdrop, but they have distinct differences. In this article, we'll explore the key differences to help you choose the right style for your business.
Pop-up Trade Show Displays
Pop-up displays are the most popular trade show booths. They are available in straight or curved versions, with the 10-foot curved option being the most popular. They have accordion-style frames that expand and lock in place, with laminated graphic panels that hang from top pegs. The displays transform into a mural featuring your branding. They often come with a hard travel case that doubles as a podium and gives your space a branded look.
Benefits of Pop-up Displays:
Easy and Quick Assembly:  Setting up a pop-up booth is quick and easy. Just expand the frame, ensure it's firmly secured, and you're all set.
Visually Appealing: It's essential to catch the eye of potential customers at trade shows. Pop-up displays excel at making a lasting impression.
Versatile: The use of Velcro-backed graphics allows for easy graphic replacement, ensuring your booth always looks fresh.
Cost-Effective: Pop-up displays are budget-friendly and often require just one person for setup, reducing staff costs.
Tension fabric displays are a newer type of trade show booths and have gained popularity in the industry because of their unique graphics and modern appeal. These displays are simple to set up: a durable aluminum frame is covered with high-quality tension fabric featuring your graphics. The result is a professional, sleek, wrinkle-free back wall that captures attention.
Benefits of Tension Fabric Displays:
Wrinkle-Free: Tension fabric displays eliminate wrinkles, making your booth look flawless.
Easy to Transport and Store: Lightweight and foldable, tension fabric is convenient to transport and store.
Easy to Swap Graphics: Affordable and quick graphic replacement options keep your exhibit looking fresh.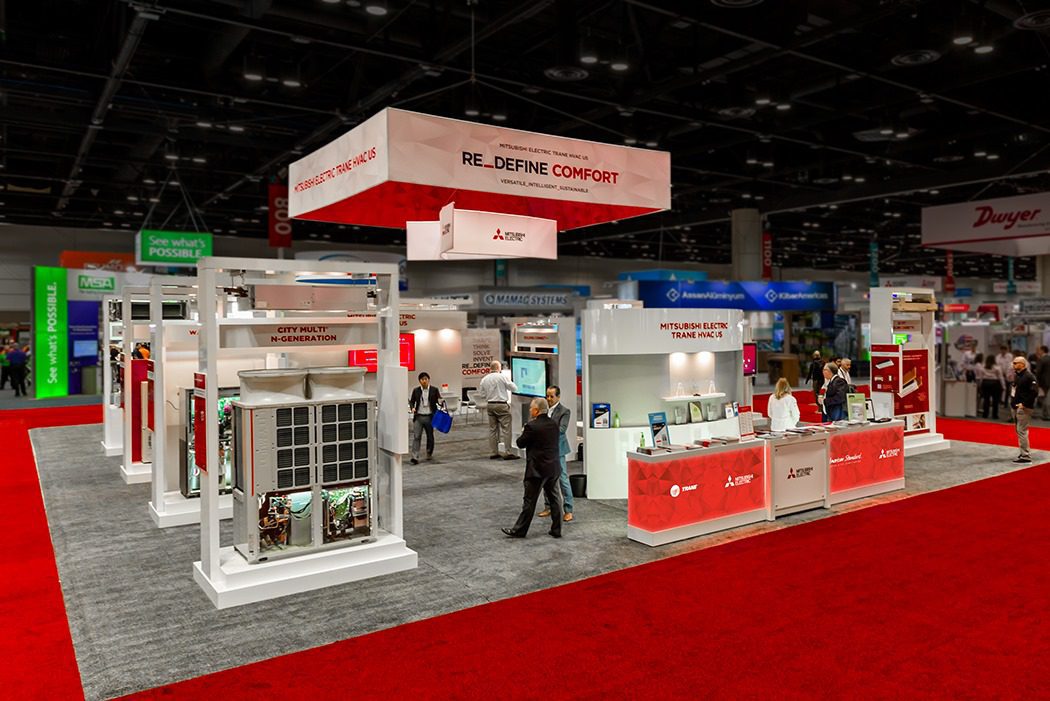 Choosing Between Pop-Up and Tension Fabric Displays
When deciding between pop-up and tension fabric displays, it's all about aesthetics. Some prefer the modern look of tension fabric frames, while others lean toward the classic pop-up design. At Dimensional Design, we have both options to meet your trade show display needs. Shop our pop-up and tension fabric for your custom trade show displays today!
Elevate Your Trade Show Presence with Dimensional Design
Both pop-up and tension fabric displays offer unique advantages. The choice ultimately depends on your budget and style preferences. Dimensional Design provides the perfect solution for your trade show exhibit needs, ensuring your brand shines at your next event.