Stock vs. Custom Point-of-Purchase Displays: How to Evaluate Your Options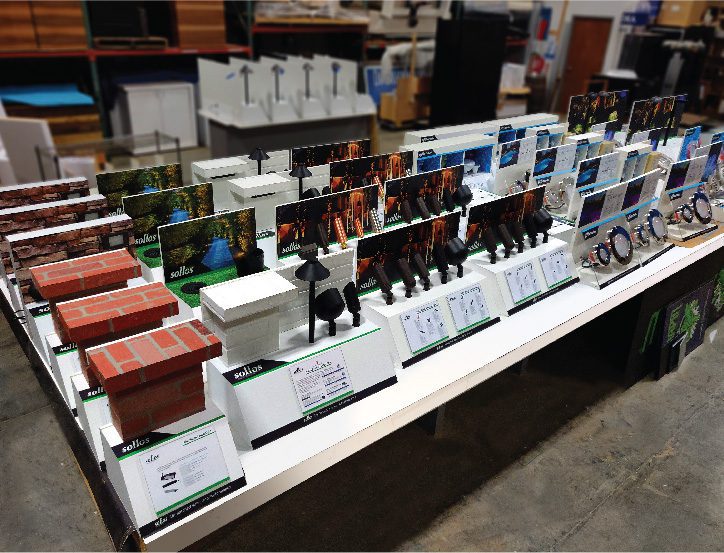 Product displays are a vital component of any retail business. They draw customers' attention, showcase your products, and ultimately make a sale.
Different product display designs can vary significantly in scope, cost, and impact. For example, a creative display with lights and custom graphics may stand out to customers, while a plain shelf of products may need to be noticed among the competition.
Read more: Product Display Design That Sells.
Whether starting from scratch or revamping existing displays, you'll need to decide between stock and custom point-of-purchase (POP) displays. Both have their distinct advantages and drawbacks. Let's take a closer look at each option to help you decide which is right for your business.
Stock displays are pre-made point-of-purchase solutions that may be purchased "off the shelf" and used in various settings. These displays come in various shapes, sizes, materials, and configurations to suit various needs. Standard stock displays include dump bins, standees, retail racks, and pedestals. Depending on the type of stock display, they may be made of paperboard, plastic, metal, or other materials.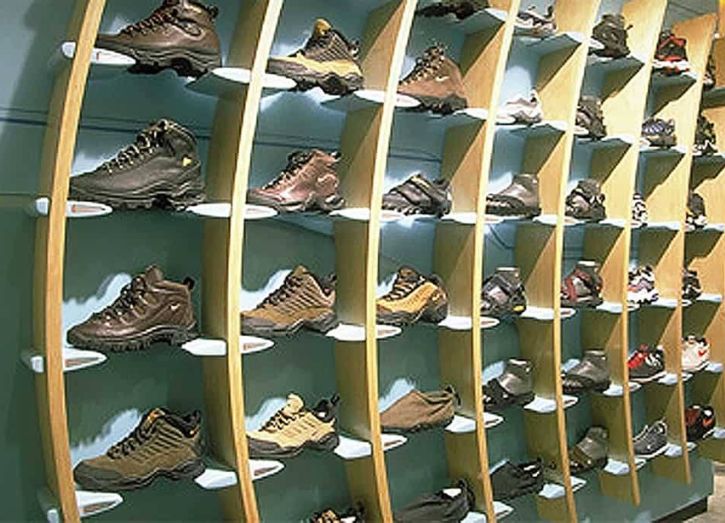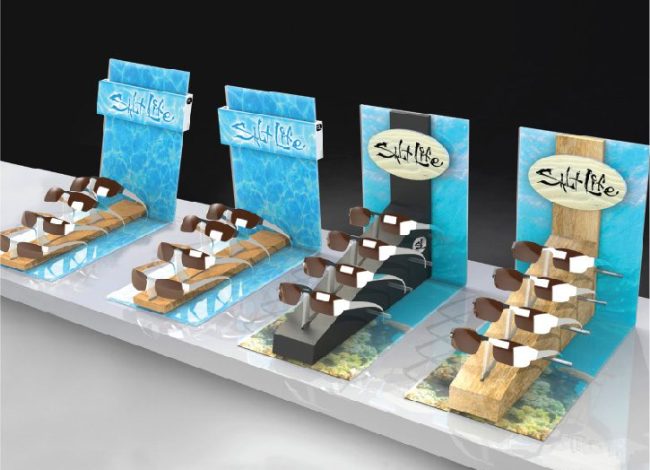 Benefits of Choosing Stock Displays
Choosing stock displays is a great way to save both time and money. Some benefits include the following:
One of the significant benefits of stock displays is the lower cost. Stock displays are ready-made and require no customization, making them a more attractive option for businesses on a budget.
b) Quick turnaround time –
Since these display solutions are off-the-shelf products, they can be ordered quickly with little lead time. This makes them great for businesses that need displays immediately or in response to a sudden surge in demand.
Stock displays are available in various shapes, sizes, and materials, allowing you to find the perfect solution for your needs.
What Are Custom Displays?
Custom displays are point-of-purchase solutions that have been custom designed and manufactured to meet the specific needs of a business. These displays can range from complex retail fixtures to simple packaging solutions. They are often tailored to a business's specific needs and branding, allowing them to stand out when placed next to competitors' products. Custom displays may also be necessary for businesses requiring specialized product packaging to stay competitive.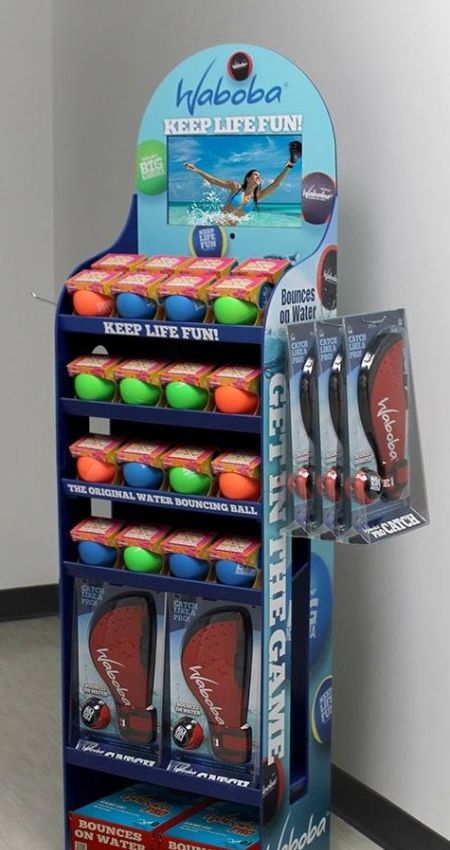 Benefits of Custom Displays
Custom displays offer a wide range of benefits, including:
Custom displays allow businesses to stand out from the competition by creating a unique look and feel that no other business can match.
2) Improved brand recognition -
A custom-designed display will ensure that your customers recognize and remember your product easily since it will be uniquely designed to stand out and make an impression.
A custom display allows for design, materials, features, and size flexibility, which can help you create the ideal display that meets your specific needs.
With a custom display, businesses have more control over the quality of their product. This means that the product will be designed and manufactured to a higher-than-standard quality level, providing businesses with peace of mind that their displays are top-notch.
Custom displays can often be more cost-effective than stock displays since businesses have more control over materials and features used in the design process.
Call Dimension Design for the best custom retail displays for your brand. We have the know-how and experience to ensure your point-of-purchase displays are right for your business.