The Importance of Good Interior Design for Your Restaurant/Brewery
Every restaurant/brewery is characterized by three critical factors- the quality of the food, the level of service, and the interiors of the restaurant/brewery. All three together make a complete dining experience for customers.
Research shows that interior design is one of the essential factors in customer decision-making. Interior design can make or break a restaurant/brewery business.
Read on to learn more about the importance of interior designing in the food industry.
1) Engage customers through creativity
Creative designs such as an innovative seating arrangement, a unique lighting system, or elaborate murals can engage customers.
A restaurant in Singapore called Wild Rocket is designed around an open kitchen concept that allows customers to see their food being prepared. The restaurant interior design makes it more likely to return for the experience.
2) Create a certain mood or ambiance
Your restaurant/brewery's interior design should be able to create the mood or ambiance you want your guests to experience. It could be romantic, cozy, eclectic, or even avant-garde. But most importantly, it should be able to give off the vibe that you want customers to have while in your establishment. Thus, interior design is a way of speaking to customers without words.
3) Make a psychological impact
The interior design of your restaurant/brewery includes the colors, textures, and patterns you use. All of these factors can influence a person's emotions and behavior. For example, using red in your interior design can create a feeling of excitement and energy, while blue can create a feeling of tranquility. Use the chance to make a psychological impact and design an interior that will make customers feel good about being in your restaurant.
4) Let your design speak about your brand
Restaurant interior decoration is a great way to communicate your brand identity. Everything from the logo to the type of furniture you use should reflect what your restaurant/brewery is all about. For instance, if you are an upscale restaurant that spells elegance, use wooden furniture and chandeliers to reflect that.
5) Increase customer spending
A well-thought-out interior design can increase customer spending. Because an inviting and comfortable environment makes customers feel good, they are more likely to spend more when they feel good.
6) Gain a competitive edge
In the restaurant/brewery business, it is essential always to be ahead of the competition. The best way to fight competition is to have an outstanding interior design that will make your restaurant stand out from the rest. Did you know that a restaurant in New York City increased its sales by 30% just by redesigning its interior? This example shows the power of interior design in the restaurant industry.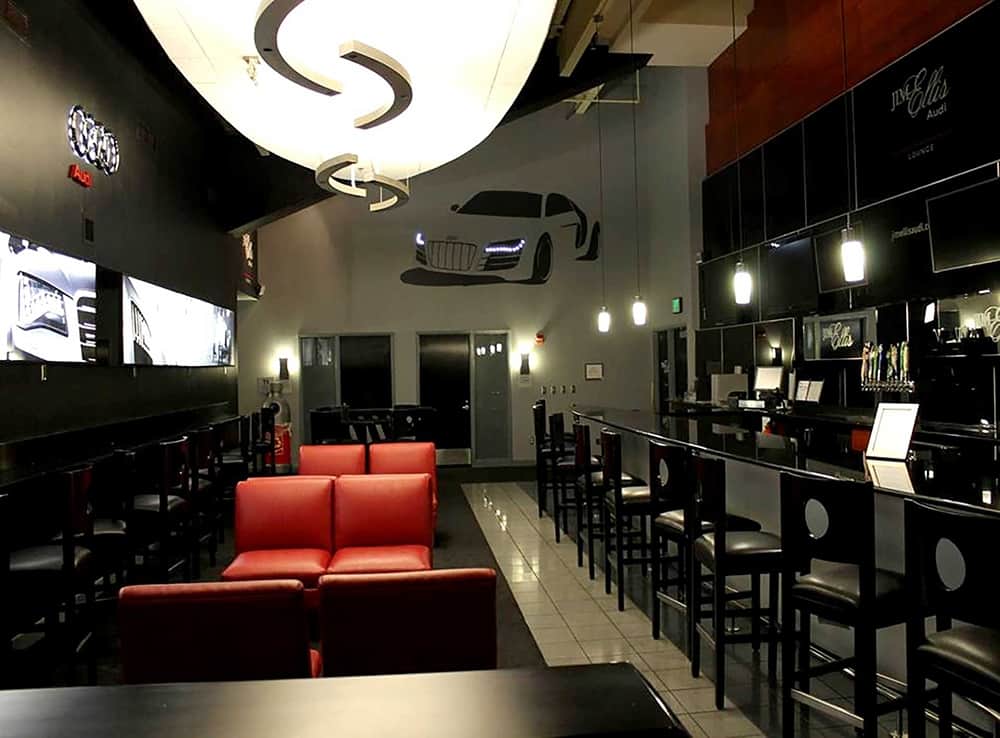 Dimensional Design - Redefine Your Business with the Right Signage!
Dimensional Design is a premium design and branding firm specializing in creating impactful environments and experiences. We work with different clients who understand the value of design and its ability to shape their business. We help our clients attain their highest business goals and exceed expectations.
Get in touch with Dimensional Design today to learn more about how we can help you redefine your business with the correct signage!