How to Use VR and AR at Your Trade Show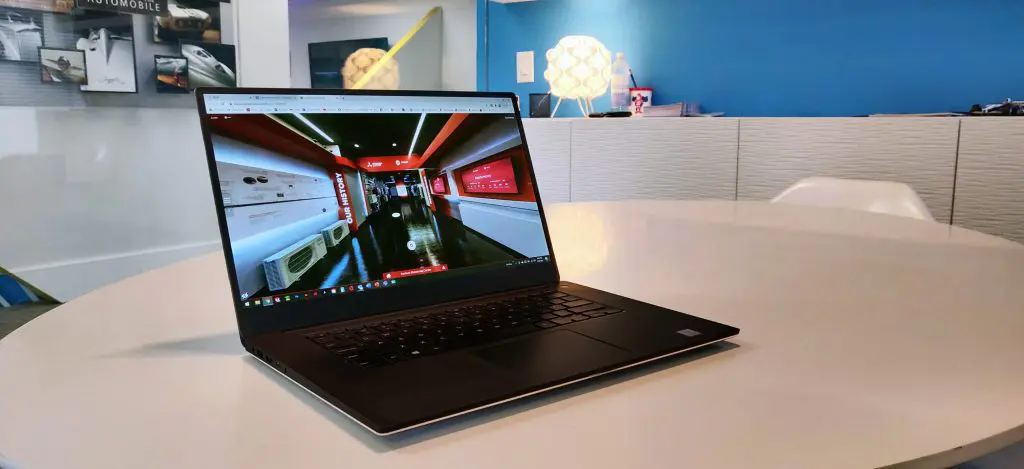 When it comes to trade show booth design ideas, there are several challenges you have to overcome. You need the right size, colors, lighting, and overall design.
After all, in order to stand out in a sea of competitors, your design must be eye-catching and relevant to your market. That being said, there are some great ways to use virtual reality in your trade show booth that you might not have known.
In this blog post, we'll cover some of the best virtual reality trade show tips to keep in mind when designing your exhibit.
Get Familiar With Immersive Technology
Virtual reality and a similar concept called augmented reality are both under the umbrella of immersive technology.
An immersive technology can adapt to existing reality or create an entirely new world or reality. These immersive technologies use all 360 degrees of space. Some examples of this technology include 360 videos.
This allows you to hold a smartphone and point it in any direction while seeing unique images and videos on your screen. It feels like you're in a new world. You can use this to demo certain products, create virtual showrooms and more.
A VR world is a 360 degree space, but it's also stereoscopic. That means it has depth to it. This is even more immersive than simple augmented reality.
In essence, you have your visitors put on a headset to gain access to this virtual world or showroom.
Augmented reality allows you to see something as if it were in the real world but on your screen. So, for instance, you can have customers use an augmented reality app on their smartphone when they visit your exhibit using a QR code.
From there, they may see products that appear real in certain areas of your exhibit. They may also see different information. Now, let's talk about some specific ways that you can leverage virtual reality in your trade show booth.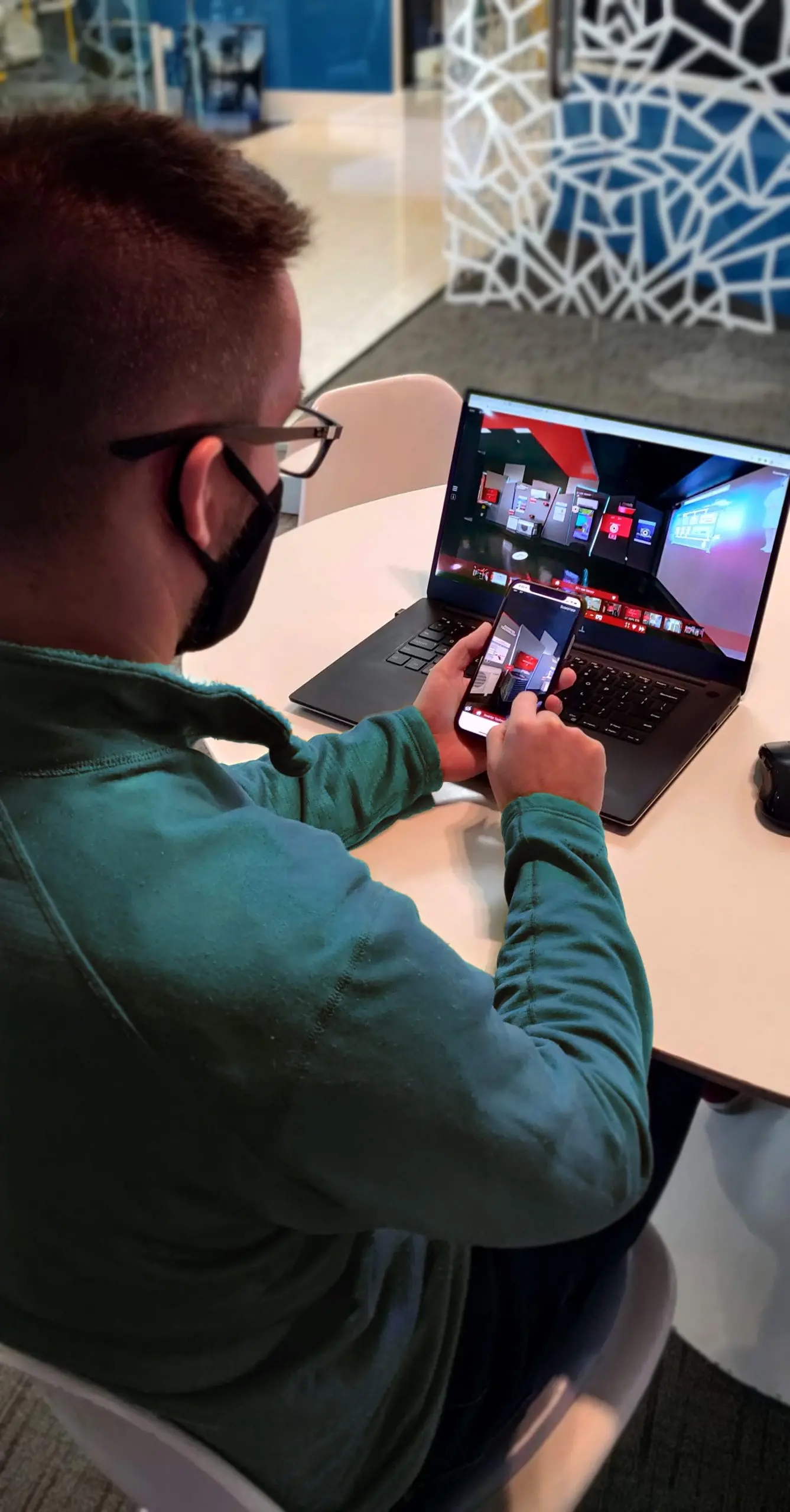 How To Use Virtual Reality In Your Trade Show Booth
Since virtual reality is becoming more common, consumers are excited at the prospect of using it when engaging with brands. Let's talk about some great ways to leverage it for your next trade show.
It's one thing to tell a story via audio or text. Even video is great, but when you can immerse someone fully into your story, it has a larger impact.
For instance, you can take people on a virtual factory tour or show them how your product is made. You can even offer virtual reality product demonstrations.
This really helps the customer visualize owning and using your product. That's one step closer to them becoming a loyal fan of your brand.
If you're a brand that likes to participate in eco-friendly or socially beneficial movements, then don't sell yourselves short.
Create an immersive experience that shows your visitors exactly how you're helping the world become a better place. You'll have a larger impact with virtual reality immersion than simply giving them a brochure.
Share Product Information
Using augmented or virtual reality, you can provide product models on your showroom floor. From here, your prospects can learn more about the specific product that they want. You can maximize virtual space, even when physical space is at a premium.
Get A Custom Trade Show Display
Reach out to Dimensional Design for custom trade show booths that meet your specific needs. Our exhibits can help you thrive in a fast-paced exhibit environment.
From the right layout to virtual reality to other visuals and displays, our experts are standing by. You deserve a booth that's functional, engaging, and profitable.