What You Should Know About Signs vs Signage
When it comes to displaying your products or your brand, signs and signage are very important. That being said, these two terms sound similar, so many people mistake them for the same thing.
However, it's actually helpful to distinguish between the two terms. So in this blog post, let's talk about the main differences between signage vs. signs. That way you can decide which of these features, if not both, are best for your promotion strategies.
The Difference Between Sign And Signage
The distinction between signs vs. signage is sort of like the difference between squares and rectangles. The word sign is commonly used to refer to a single display piece.
Signage, on the other hand, typically refers to multiple signs or other display elements. For instance, if you say, we need to improve our signage for our next trade show, you might be referring to one or several signs or custom-built display pieces.
So to recap, a sign typically refers to one singular element. For instance, you wouldn't say, let's stop the car, there's a stop "signage." You would say there's a stop "sign."
Furthermore, signage essentially refers to the art form itself of creating engaging, eye-popping signs. This can include LED lighting, custom colors, and other technological elements as well as printed or painted signs.
The Importance of Signage in Business
Several decades ago, opening up a store was as simple as "hanging a shingle" up. That essentially meant writing the name of your business above your door and expecting an inflow of traffic to keep you open.
Today that's no longer the case. The internet specifically has created more competition for every business across the globe. Whether you're locally based or internationally based, your competitors are working 24-7 to take your customers. That's why it's so important to have the right signage.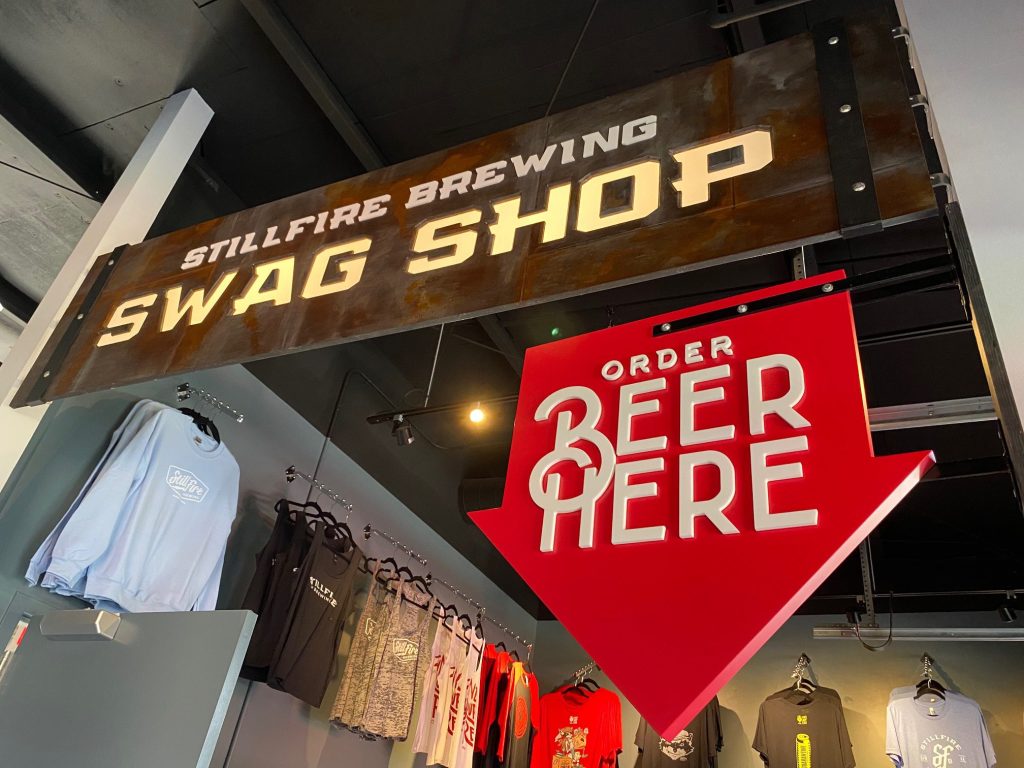 Benefits of Sign and Signage
Some of the benefits of having the best signage in your market are:
You can't increase your revenues if people don't know you exist in the first place. Eye-popping signage designed with bright colors, brand palettes, and relevant design aspects are key. They help you with the first step of gaining a new customer, getting their attention.
People don't buy numbers and statistics anymore. Now more than ever, it's important that you tell your story and communicate in a unique and interesting way.
A great sign can communicate the value proposition that you bring to the table in just a few seconds. Quite frankly, if you fail to do that, you may lose the customer forever.
When at a trade show or exhibition, you can use signage to direct foot traffic to your booth. Otherwise, potential customers could get lost in a sea of dozens, hundreds, or thousands of your competitors.
Get Custom Displays Today
Reach out to the experts at Dimensional Design for custom signage, lighting, signs, and other display elements. Our experts will consult you to understand your needs.
From here Dimensional Design can build an aesthetically pleasing, powerful, custom design. Ultimately you can tell your story and engage clients and increase your sales with our corporate signage and sign services.