Case Study Of Mitsubishi Electric Trane HVAC US 
Creative Brief
Mitsubishi Electric Cooling and Heating has been one of Dimensional Design's longest running clients. Mitsubishi wanted memorable marketing experiences that not only show off their products, but also educate consumers and engineers to their ever-growing list of cutting-edge technologies.
"We've experienced Dimensional Design's exceptional project management, creative, and design skills firsthand over the last several years.  The quality of their craftsmanship is evident in the finished product, and their ability to apply their skills to multiple project types is an asset.  In addition, their rapid response to last minute changes is second to none.  I highly recommend the entire team at Dimensional Design for any marketing, branding, or exhibition project."
Kevin Miskewicz
Senior Director
Mitsubishi Electric Trane HVAC US LLC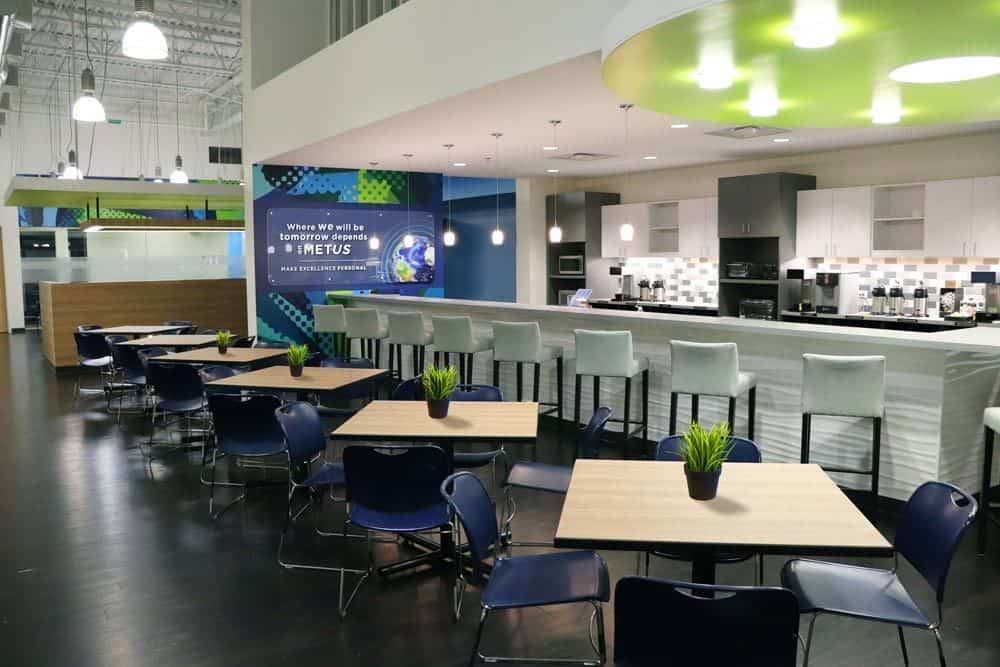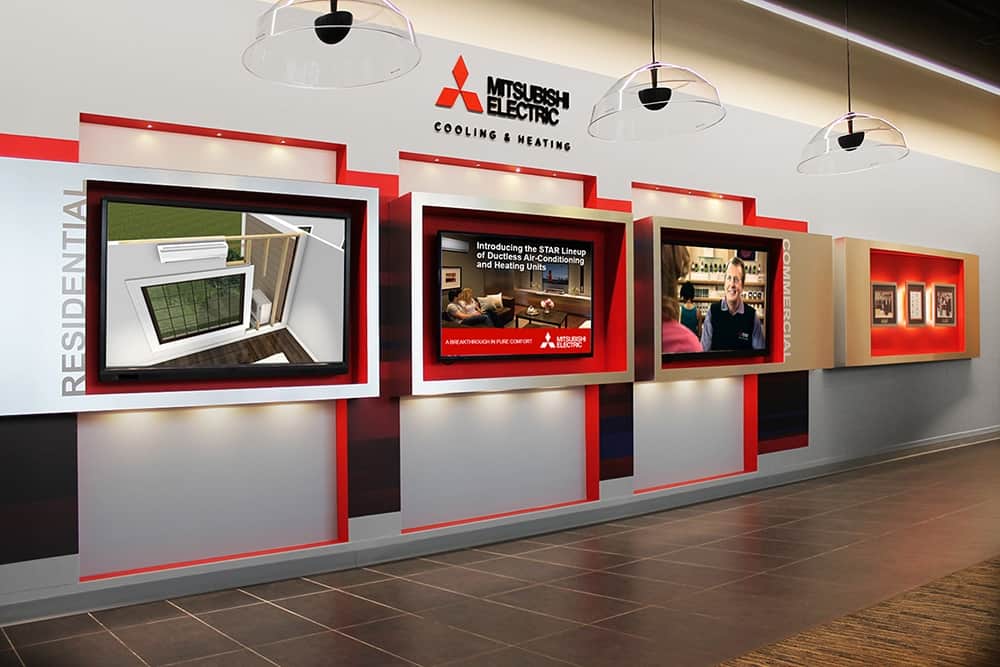 Solution
Over the past decade, Dimensional Design has built a solid relationship with Mitsubishi Electric Cooling and Heating working successfully to promote and enhance an established brand and to make it even more recognizable than it already is. That relationship started with a custom retail display project for NYC's flagship Home Depot, and has only grown from there.
If there are any questions about what exactly it is that we do, these are the guys to ask; DD has completed every project under the sun for Mitsubishi. Because of our good rapport, METUS counts on DD to develop their marketing ideas. They trust the bond we've built based on our knowledge of their brand identity, as well as their product lines and company culture.
One of our favorite projects together was building their first mobile exhibit truck. It's hard to imagine that a hot Texas parking lot can turn into a product demo by simply rolling up in a semi-truck. However, Dimensional Design made it happen. The DD team designed and fabricated two of these mobile exhibit trucks, which travel the country visiting distributor product demo days and tradeshows. The fleet showcases current innovations in heating and cooling technologies by running live systems, while simply sitting in a parking lot. Technology changes quickly, so these trucks take the newest equipment directly to the contractors, salesmen, and engineers.
Custom corporate interiors are also included in the marketing devices Dimensional Design has been involved with for METUS. When they wanted a custom look for their lobby, METUS approached DD. In order to take it one step farther than the original architect could, and add a specific design tailored to Mitsubishi's established brand, DD was entrusted with the job. In addition to the lobby, their entirely new product showcase was designed from scratch, produced and implemented by Dimensional Design. The transformation of the space from an empty vanilla box into an impactful, interactive showroom has been a huge success and continues to educate and entertain visitors.
And the list doesn't stop there. In addition to the all of this, DD has designed and produced retail and showroom displays for Mitsubishi as well as trade show booths ranging in size from 10×10 up to 50×60. From working demo displays to their Mitsubishi Electric Classic PGA tour corporate tent, working with a client this diverse in marketing needs is always a pleasure.