Case Study Of Stillfire Brewing
Creative Brief
Dimensional was asked by a client, Veugeler Design Group, to help their vision of a local brewery start-up come to fruition. Veugeler already had some awesome graphics and collateral created, but asked for our expertise to transform the space they were purchasing into something that would make a statement.
"We have been working with Dimensional Design for several years seize[sic] to amaze me! They are extremely creative and do a remarkable job. They can make anything! Grant, Kim, Woody, Dean and the entire team there does an excellent job of listening to what we are looking for and building on it, making it even better than what we envisioned. They have really helped take our events to the next level as far as customer experience. Plus, they are wonderful people and we love working with them!"
Angela Veugeler
President
Veugeler Design Group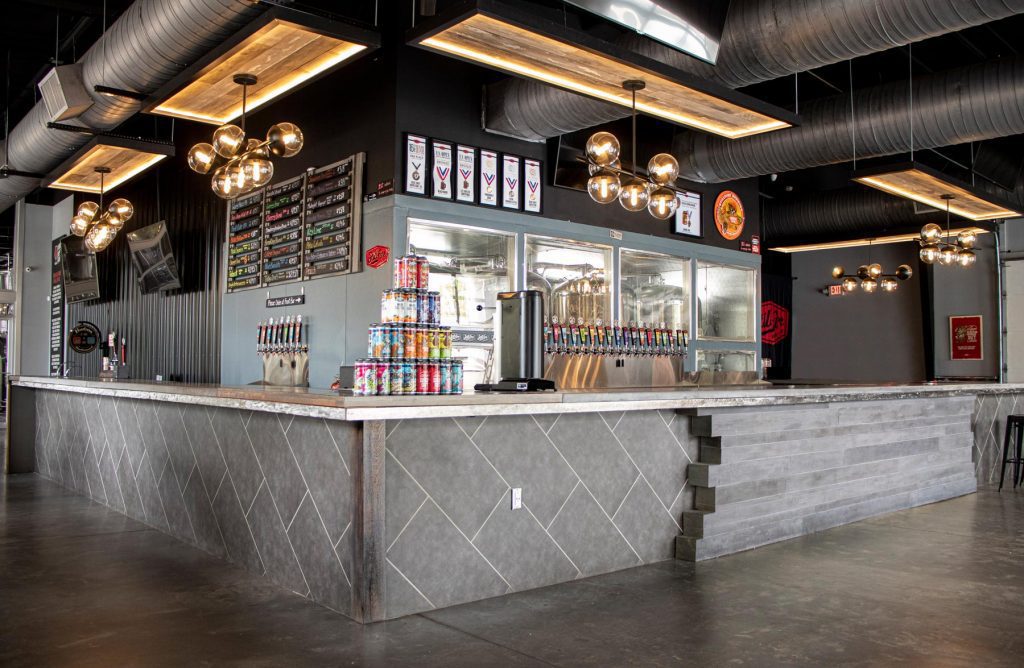 Solution
Over the past few years Dimensional Design and Veugeler Design Group have established a solid relationship, working on a number of projects with a wide range of deliverables. When DD was approached by Veugeler to help out with their newest venture we couldn't have been happier to be a part of the project. As beer enthusiasts ourselves, coupled with the chance to work alongside fellow creatives, this was a fun departure from most of our projects.
While the general concept and look-and-feel of the space was already…brewing…in the owners' minds, they needed help creating a cohesive design. Located in the former Suwanee firehouse building, with great craft brews created onsite and a family-friendly atmosphere, we were asked to come up with designs that created the feel they were looking for based off a couple specific materials and colors. Using this direction, we designed and built multiple areas, from the bar, specialty lighting, and Swag Shop to the exterior signage and interiors of the bathrooms.
Due to its nearby location in downtown Suwannee, StillFire was more than just an investment of our design time and resources; it's a passion that hits close to home.