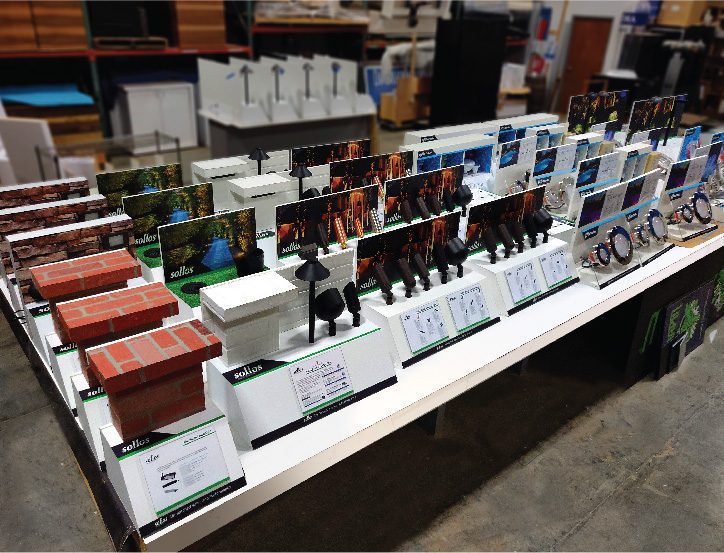 When it comes to selling your product, retail displays are a key marketing strategy. More than half our brain is dedicated to interpreting visual stimuli which is why it's so important to invest in a successful display. With the influx of technology, we are constantly processing information, so your brand needs to stand out. How your product is displayed in store, showroom, or tradeshow directly impacts revenue and brand identity.
Our custom displays are 100% tailored to your product, branding, and mission. We don't recycle our designs or reuse the same template over and over. At Dimensional Design, we research your product and competitors to create unique experiences for your customers.
Clients trust us to create their retail product displays because of our out of the box thinking and material comprehension. We utilize a combination of elements: color, texture, lighting, shape and interaction to design an impressionable display. The first step is determining where the display is going- tabletop, freestanding, wall-shelf? We make sure your brand identity is the first aspect a viewer notices to bring them closer. Functionality and interaction allow the viewer to engage and easily understand the product, whether it's a demo or infographic. 
You've spent energy and money on your product, now its time to showcase it. Let us craft a dynamic retail product display so when your customer is surrounded by other marketing, your brand is the one they remember.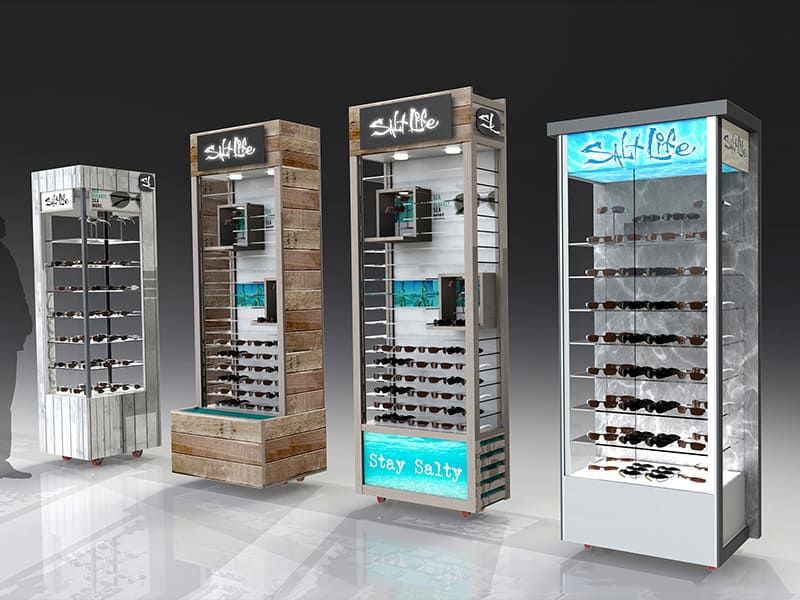 FAQS ABOUT RETAIL PRODUCT DISPLAYS
BRAND RESEARCH
We don't just showcase an individual product; we put the spotlight on your brand. This means in-depth research on what you're all about and a close look at the competition.
CREATIVE DEVELOPMENT
We take a collaborative approach, pulling together our team of experienced designers for ideation and design, consulting with you every step of the way.
ENGINEERING
Our in-house craftsmen understand that each location is unique. They help us create displays that respect foot traffic and safety while positioning them for maximum eye-catching.
FABRICATION
This is a detail-oriented team. During the fabrication process, we make sure that every inch is pure perfection. If not, it's back to the drawing board.
IMPLEMENTATION
Once everything is ready and you've given your approval, we send our expert installation team to set up your display. During this process, they can make small tweaks to ensure perfection.
COMPLETION
Once you give your final approval, we turn things over to you. Just contact us when you need the display removed or you are ready to get started on your next design.