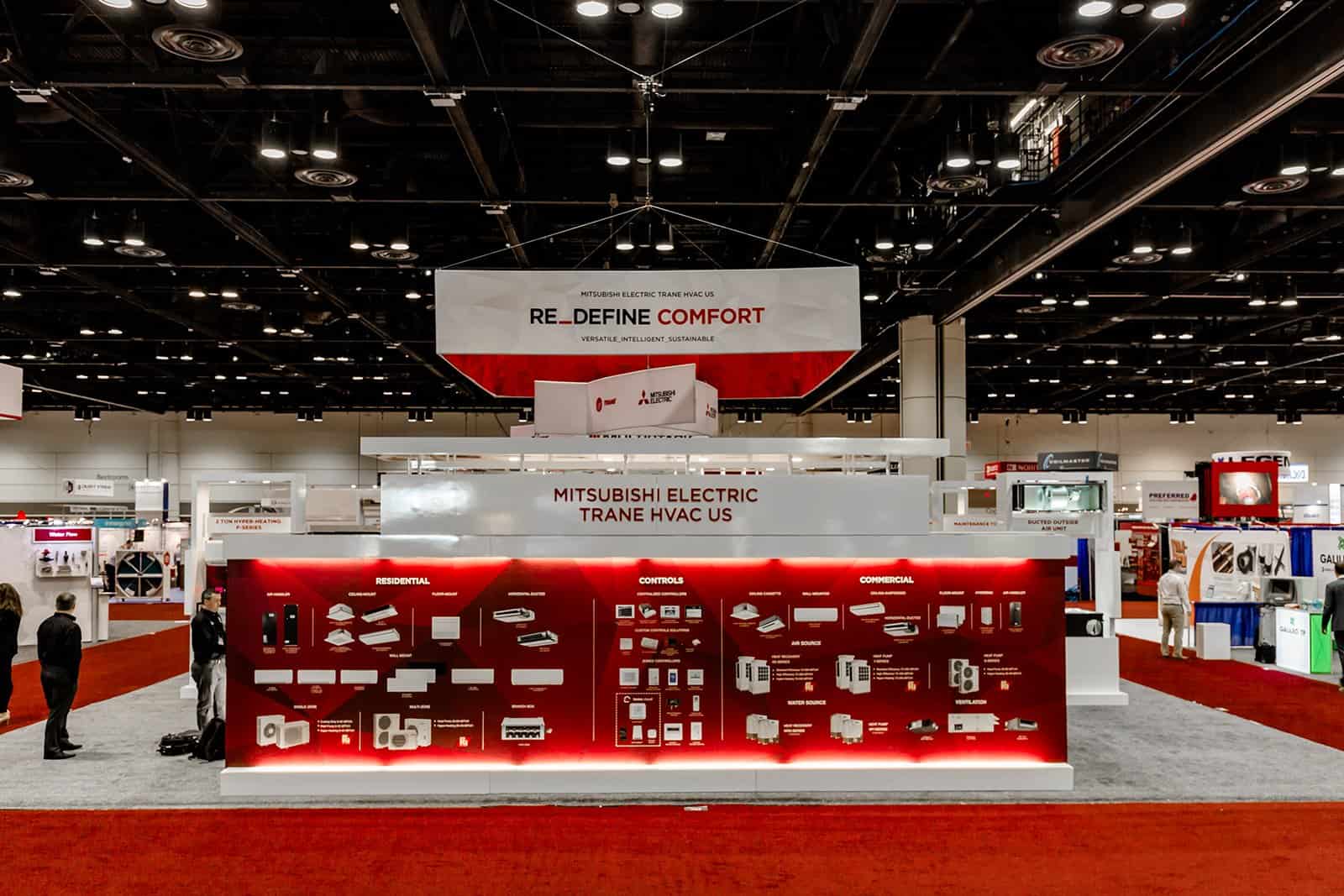 Trade Show Graphics: Visual Storytellers
Trade shows are bustling hubs of activity where businesses strive to attract potential customers, partners, and investors. Your booth's visual appeal can make or break your success in this competitive environment.
Trade show graphics are not merely decorative elements but powerful tools for conveying your brand's message, values, and offerings. They can make an event memorable and engaging for participants when done well. But to make this happen, you must be creative and understand your brand.
Why Choose a Graphic Design Firm?
Experience, training, and dedication matter when it comes to your trade show graphics in Atlanta. Atlanta graphic design firms like Dimensional Design can help.
To us, graphic design isn't just a job—it's our life's work. We understand the nuances of visual communication and how it impacts brand perception. Our team of skilled designers combines their expertise with a deep commitment to helping you succeed.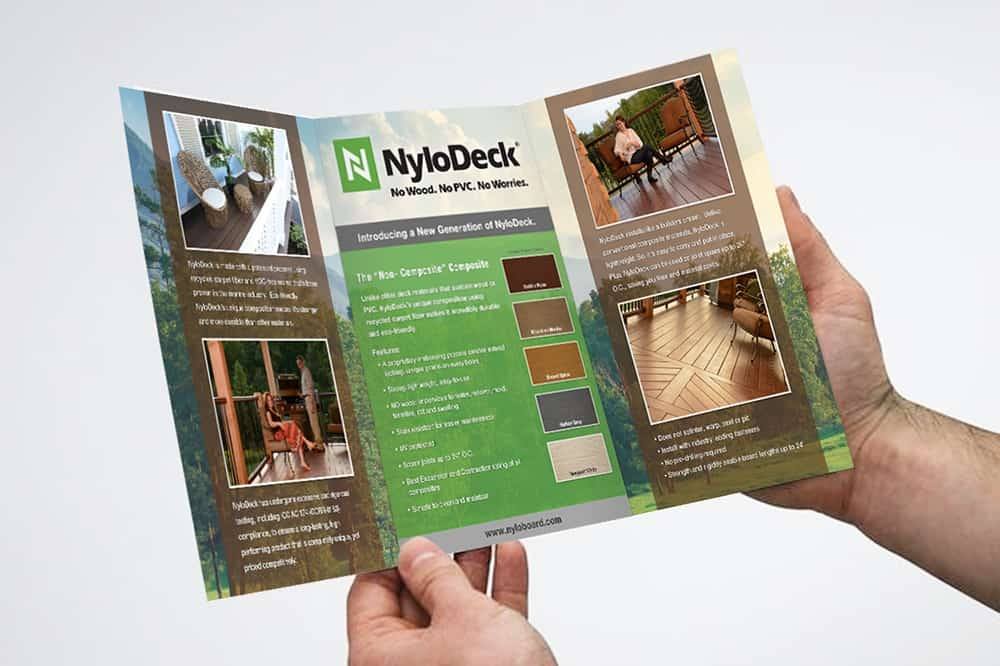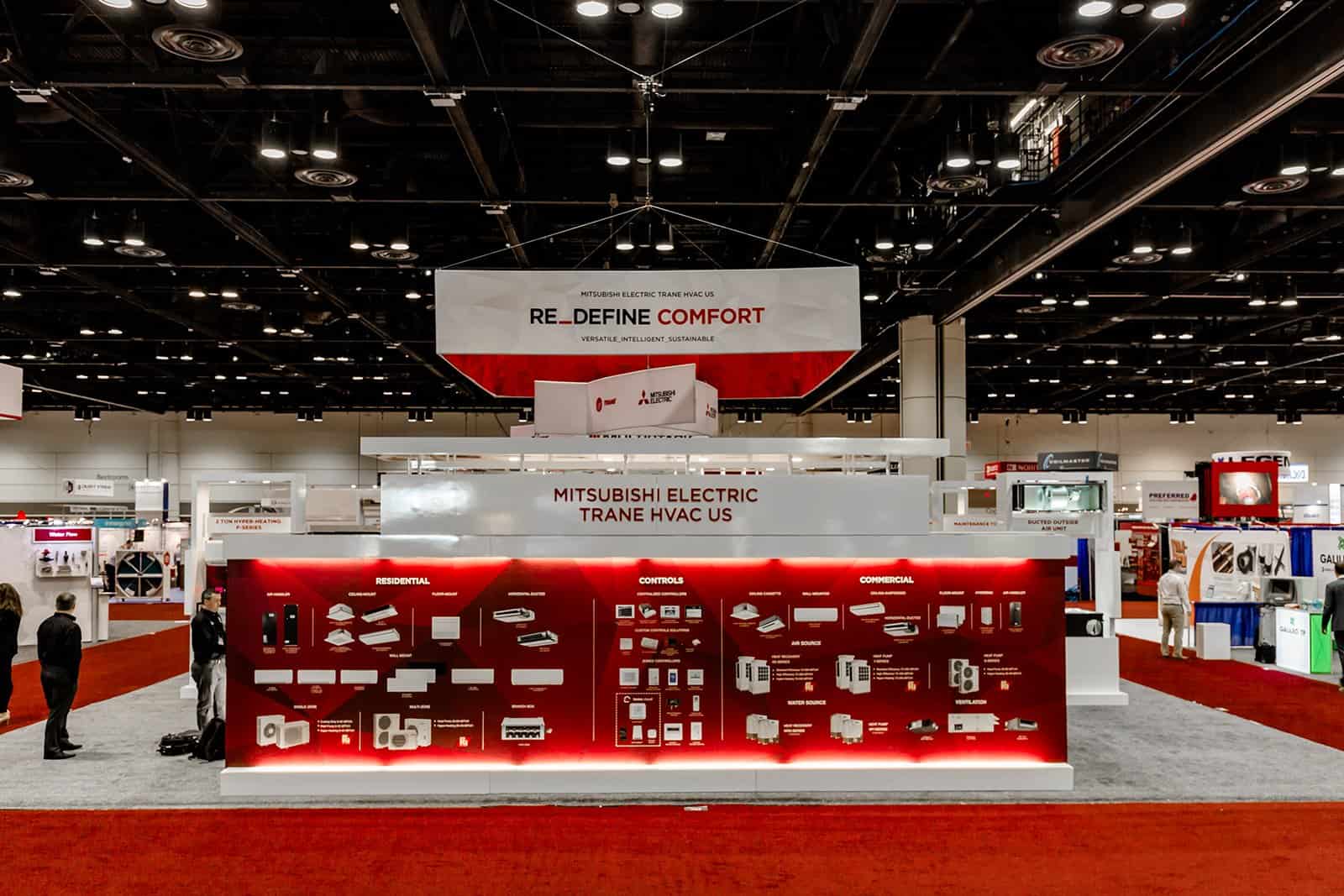 Customized Solutions for Trade Shows
Trade shows are a dynamic realm where one size rarely fits all. Whether you're looking to incorporate your existing branding into your trade show booth or it's time for a complete visual overhaul, our team at Dimensional Design excels at crafting graphics tailored to your marketing needs.
Trade shows are fast-paced environments where competition for attention is fierce. We recognize graphics need to be attention-grabbing, informative, and on-brand. We work closely with our clients to understand their unique requirements and translate them into striking visuals that convey a cohesive and immersive brand identity.
Beyond Trade Shows: Graphic Design for Corporate Settings
While trade shows are a prominent stage for graphic design, their impact extends far beyond these events. Graphics can elevate the aesthetics and content of more permanent corporate settings, such as office spaces, meeting rooms, and showrooms. Whether you need large-format wall graphics or small-scale design elements, the attention to detail provided by Dimensional Design ensures your brand shines through.
Your Partner for Lasting Impressions
Choosing the right partner is paramount when it comes to trade show graphics and elevating your brand's visual identity. Atlanta graphic design firms like Dimensional Design bring experience, expertise, and tenacity to the table, helping your brand stand out. Our commitment to crafting personalized and impactful visuals guarantees that your brand will stand out in any environment. So, the next time you're gearing up for a trade show or considering a design revamp, remember the name—Dimensional Design.
FAQs ABOUT TRADE SHOW GRAPHICS
BRAND RESEARCH
When it comes to improving a brand, we extensively research the company's mission, product and their competition. We gather as much information we can to properly establish a unique identity.
CREATIVE DEVELOPMENT
Our team of experienced designers collaborate with clients to create innovative solutions that focus on material and spatial relations. Our design developments aim to exceed their goals while remaining within their budget.
ENGINEERING
Our talented in-house craftsmen allow us to push creative boundaries with logical solutions. With designers and craftsmen under one roof, we efficiently engineer designs that infuse quality in every stage of the project.
FABRICATION
As a detail-oriented team, we ensure every aspect of our work is perfect. From font choices to spacing, we check that all the details align with your expectations.
IMPLEMENTATION
Once our designs are right in line with your needs, we turn things over to the installation team to apply or install the graphics onsite.
COMPLETION
Now let the graphics do the talking!